Ben Gleib is a standup comedian, actor, and host of the hit TV show "IDIOTEST"
now in its second season on GSN. He also was a round table regular on
"CHELSEA LATELY"
on E!
throughout its seven year run, appearing on the show over 100 times. Esquire named him one of "Six comedians who could be comedy's next big thing." He is the voice of Marshall the Sloth in 20th Century Fox's "ICE AGE – CONTINENTAL DRIFT" which is the #2 animated movie of all-time internationally. He also voices the character Dali in the movie "THE BOOK OF LIFE" starring Channing Tatum. Recently he was also seen on the COMEDY CENTRAL show @MIDNIGHT. He worked for
THE OSCARS, hosting The Academy's first ever "Oscar Roadtrip," which was featured on ABC's "OSCARS PRE-SHOW." Ben was also a guest star on the popular E! scripted series "AFTER LATELY" and is one of the stars of Kevin Smith's movie "JAY AND SILENT BOB'S SUPER GROOVY CARTOON MOVIE."
Gleib also makes appearances as a guest correspondent on CNN, sharing his comedic take on politics.
His weekly podcast, LAST WEEK ON EARTH WITH BEN GLEIB, on the Smodcast Network, debuted on iTunes as the #9 Comedy Podcast in the world, and was #1 on Stitcher for over 20 straight weeks. He has also performed to sold-out Arenas all over North America opening for both Chelsea Handler and Dane Cook.  He recently co-wrote and stars in the scripted webseries "CINEDOPES" available for free on youtube. Gleib also recently hosted the GSN special "GAME SHOW FLASHBACK", and was one of the stars of the SyFy series "INSANE OR INSPIRED?" hosted "DOG PARK SUPERSTARS" and "GSN LIVE" for GSN, hosted the webseries "BEHIND ENEMY LINES" for Yahoo!, "IS IT MANLY?" for Egotastic, and the official "LIVE RED CARPET" for "The Grammys." He also starred in the
NBC primetime comedy series THE REAL WEDDING CRASHERS, and has appeared on "GOOD MORNING AMERICA," "SPORTSCENTER," "VH1'S BIG MORNING BUZZ LIVE," "EXTRA," "ACCESS HOLLYWOOD LIVE," Hallmark Channel's "HOME & FAMILY," and THE GREENROOM with PAUL PROVENZA on SHOWTIME. He has also voiced two characters in the popular Disney animated series "PHINEAS AND FERB," and is a regular on both the hugely popular "KEVIN AND BEAN" and "BOB AND TOM SHOW" radio shows.
Gleib has performed his standup on THE LATE LATE SHOW on CBS,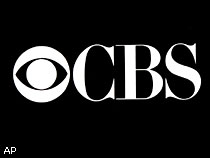 on NBC on LAST CALL with CARSON DALY and LAST COMIC STANDING and NUVO TV's "STANDUP AND DELIVER." He also was part of the cast of the NPR political comedy show
PATT MORRISON'S COMEDY CONGRESS, for which he was awarded a prestigious GOLDEN MIC Award.
When in Los Angeles, he can often be seen performing at the legendary Hollywood Improv
No stranger to the internets, Gleib's online videos have received a total of more than 16 MILLION VIEWS.  In 2010 he did comedic news pieces for Myspace. This was the first time they ever gave anyone a talent deal, and his videos were reviewed as "The best thing Myspace has ever done."
In 2006 he sold a pilot called THE GLEIB SHOW to FOX
produced by Saturday Night Live's Lorne Michaels and NBC/Universal. Before that "The Gleib Show" ran for 3 seasons as the #1 show on the National Lampoon Network, airing to millions of college students across the country.
And even before that, he did it for 4 years in college, at The University of California, San Diego, where his show was the subject of his Honors Thesis, and even became a class that students could take for 4 units. This helped several of his friends graduate. He was asked to speak at his graduation, and filled it with lots of inappropriate jokes and a Bill Clinton impression.
An LA native, Gleib is a unique voice in comedy, known for a wide range of material, and lightening quick improvisational skills. A versatile performer, he recently shot several other pilots, including a pilot for FOX called Naked But Funny," WTF?" for GSN, a

BET improv comedy show called "Get It In" on which he was the only white cast member, and "CQC" a comedic news show where he got to mess with with Barack Obama, Bill & Hillary Clinton, and ruined a John McCain press conference, getting kicked out by the secret service.  Gleib can also can be seen in a supporting role in the feature film, "Bar Starz" a comedy with Charlie Murphy that can be seen on Netflix.
He used to write for
Collegehumor.com – one of the most popular sites on the internet, and is the voice of Dirk Melvin on the animated series "THE MELVIN BROS." on youtube.com. In addition, he has written the RADIO MUSIC AWARDS for ABC.
He has performed in the Vancouver Comedy Festival, the Laughing Matters Festival in the Netherlands, and was selected "Best of the Fest" at the Just For Laughs Chicago Comedy Festival.  He has also performed with The Satiristas, alongside Janeane Garofalo, and Henry Rollins.
In 2006 he released his first comedy album, titled "NOT AVAILABLE IN STORES."  His second album is due out soon. As soon as he can decide on a title.
Random facts include… when he was still in college he pranked his way onto THE TONIGHT SHOW WITH JAY LENO, and a memorable episode of BLIND DATE, pretending he was an Israeli guy with no social skills, and had one of the most awkward dates ever. For his college talk show, Carmen Electra was his last guest, and Gleib was featured all over her E! True Hollywood Story.
He is proudest that he is probably better than you at ping pong.